Dublin Airport North 'Swords' Hotel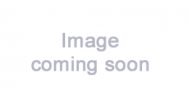 Family Room
Travelodge
Dublin Airport North 'Swords' Hotel
Pinnock Hill Roundabout
Dublin
Tel: 00 353 1 807 9400
Fax: 00 353 1 840 9235
Travelodge Airport North Swords Hotel Dublin Information
Best Rates Direct Guaranteed: Travelodge Ireland Hotels guarantee that you will only find the best hotel room rates when booking direct online for the Travelodge North Swords Hotel.
Booking Direct Benefits with Travelodge Ireland:
Best Rates Online Direct Guaranteed
Manage your hotel reservations online
12pm noon on the day cancellations*
Prices are quoted per room per night
North Swords Hotel Guide and information
Here at Travelodge Ireland Hotels we want to make your stay as comfy and convenient as possible, so we've brought you this guide to our Travelodge North Swords Hotel to give you all the information you could need. Our commitment to giving you great deals and unbeatable prices on 3 star accommodation means that whenever you stay with us you'll be getting a great night's sleep.
With our Travelodge North Swords Hotel less than a 15 minute bus ride away from Dublin Airport, it's perfectly placed for anyone getting into Dublin city late at night or heading off for a trip very early in the day. Don't worry about making your way through Dublin in the dark of night for a city centre stay, book a budget room for the night in our convenient Dublin Airport Hotel.
We run 5 budget hotels across Dublin to make sure that you can get our great deals and comfortable hotel rooms no matter where you want to stay in the city. With 2 cheap Dublin Airport Hotels you can either stay close to the airport or head to the Travelodge Airport South Hotel between the city centre and Dublin Airport itself.
Our Travelodge North Swords Hotel has 130 rooms to accommodate for all of our guests in a number of styles. Whether you're travelling alone, with another person or as part of a group we can save you money when you book directly through our site. With rooms designed for those in wheelchairs as well as accessible restaurant and reception areas, we give every one of our guests a great night's stay with the best rates guaranteed direct through our website.
All of our rooms include flatscreen TVs, large ensuite bathrooms and facilities for making tea and coffee. If you feel hungry while you're staying with us, our Travelodge Restaurant is open between 7am and 10pm so you can try some delicious tastes from an international menu. For those renting cars at the airport, our free car park is right by the hotel.
If you're planning on a trip to Dublin, save money for exploring the great attractions around the city by booking a budget hotel directly through our website.
Dublin city guide from Travelodge Hotels Ireland
Dublin city is one of the oldest areas in Ireland. Originally settled by Vikings more than a thousand years ago, the city has been one of the most important areas in Ireland's history. Our Travelodge North Swords Hotel is located in the tranquil village of Swords where you can find some classic architecture from across the history of Dublin as a whole.
Travelling down to the city centre from our budget hotel, you'll start to see some of the iconic tourist attractions of Dublin. From the famous Dublin Museums to the trendy modern areas of Temple Bar, there's something for everybody in Dublin.
If you're heading to the capital for a business trip, make sure you sign up for discounted deals from our corporate rates programme.
Our Dublin Top 10 Attractions page shows off the best parts of the city for those looking to explore, whether you're interested in seeing incredible historic attractions or trying something more modern. Book a room in our budget Dublin Airport Hotel for an excellent room when you're flying into the city.
Suggested Local Dublin Attractions with Travelodge Hotels Ireland
When you book a budget hotel room with us we want to make sure that you get a chance to see everything around our 3 star accommodation. While our Travelodge North Swords Hotel is considerable outside the city centre where you can find the majority of Dublin's visitor attractions, you can easily get to the major attractions that the city has to offer.
Close to our budget Dublin Airport Hotel you can find the coastal town of Malahide, one of the great places to spend a day during summer. With a charming atmosphere the town is great for anyone looking for a tranquil area to the north of Dublin. Head to the famous Malahide Castle to see one of the oldest and most impressive constructions in the whole of Ireland, fantastically intact despite being over 800 years old.
Moving closer to Dublin city centre you can find fantastic tourist attractions like the Guinness Storehouse, where the famous drink was originally made. After the production of Guinness was moved, the Storehouse was transformed into one of Dublin's most impressive tourist attractions. Those heading to the storehouse can learn about the incredible history of the drink in a unique way before trying a complimentary pint at the top-floor Gravity Bar with some amazing views across the whole city of Dublin.
To see more of the great tourist attractions across the city of Dublin, head to our Dublin Top 10 Attractions page. Book a cheap room in our Travelodge North Swords Hotel today for great deals on weekend breaks to Dublin.
Getting to our Travelodge North Swords Hotel
When you arrive at Dublin Airport , getting to our budget hotel is easy. Just take the regular 41 bus service north from the airport and you'll be at our hotel in less than 15 minutes. Coming the other way, the 41 will take you directly into the city centre.
For those heading out from Dublin Airport, our hotel is a short drive off the M1 motorway that leads through Dublin city, or a while from the Malahide Train Station if you're taking a rail journey into the city.
Book a budget hotel room with Travelodge Hotels Ireland now to save on 3 star accommodation near to Dublin Airport with our great deals.
Transport links near Dublin Airport North 'Swords' Hotel
Dublin Airport - 1 mile
View map

Heuston Train station - 8 miles
View map

Dun Laoghaire Ferry Port - 15 miles
View map


Places to visit in and around Dublin Airport