Dublin Phoenix Park Hotel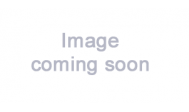 Family Room
Travelodge
Dublin Phoenix Park Hotel
Auburn Avenue Roundabout
Dublin
Tel: 00 353 1 820 2626
Fax: 00 353 1 820 2151
Important information
If you are experiencing any problem with making your reservation please contact us on 1890 709709 The Travelodge is set in its own attractive grounds in leafy Castleknock with Dublinís famous Phoenix Park only a short walk away. The village is located just inside the city's M50 motorway ring road, bordered to the west by the village of Blanchardstown. This hotel has a restaurant offering breakfast and light meals with a fully stocked bar.
Travelodge Phoenix Park Hotel Details and Information
Best Rates Direct Guaranteed: Travelodge Ireland Hotels guarantee that you will only find the best hotel room rates when booking direct online for the Travelodge Phoenix Park Hotel.
Booking Direct Benefits with Travelodge Ireland:
Best Rates Online Direct Guaranteed
Manage your hotel reservations online
12pm noon on the day cancellations*
Prices are quoted per room per night
Phoenix Park Hotel Guide and information
At Travelodge Ireland Hotels we have a commitment to making your stay as convenient and comfortable as possible. We've put together a series of city guides that make sure you know everything there is to know about transport in Ireland and the best visitor attractions in every city where you can find one of our budget hotels.
This page is part of our guide to Dublin city, and is here to give you some information about staying in our Travelodge Phoenix Park Hotel. From detailed information about the facilities to some information about the great local attractions you can find across the city, our guide makes sure that you don't miss out on anything.
With 5 budget hotels in Dublin, we recommend our Phoenix Park Hotel to anyone looking for a comfortable night's sleep in a natural and relaxing area. Just outside of Dublin city centre our budget hotel is right next to Phoenix Park, the largest natural area in the whole of Dublin. With incredible natural beauty and a number of impressive historical sites throughout the park, there's nowhere better for anyone wanting to spend some time relaxing in a tranquil Dublin environment.
Our budget hotel contains 97, 67 of which are designed to accommodate for families, with the other 30 being Twin rooms. 5 of our rooms have been built for our disabled guests, with the entire ground floor being wheelchair accessible. If you're planning on heading to our Phoenix Park hotel by yourself, you don't have to worry about paying extra for our 3 star accommodation, as we guarantee the best available rates in Dublin no matter how you book. With 97 spaces in our free car park we accommodate for all of our guests to save you money on parking in the city.
We save you money and make your stay with us more comfortable by cutting out the unnecessary extras that other hotels overcharge for. Instead of weighing you down with unwanted items we focus on giving you a great night's sleep, along with the best rates guaranteed direct. All of our cheap hotel rooms come equipped with a flatscreen TV, spacious en suite bathrooms and facilities for tea and coffee, so that you don't have to miss out on any comforts.
With cheap Wi-Fi access, quick 24 hour check in and vending machines throughout the hotel you can be sure of convenience no matter what you're planning on seeing in Dublin city. Head to our Travelodge Restaurant to try a great meal at a budget price.
Book a room in our cheap Dublin hotel now to save on 3 star accommodation.
Information about Dublin city and Phoenix Park
Phoenix Park has been a major part of Dublin since its founding in 1662. Created as an enclosed area for wild deer and pheasants, the park is still inhabited a large group of deer who enjoy the beautiful natural pastures the park has to offer. Over the years, some major buildings have been created in the park, such as the Áras an Uachtaráin, home to the President of Ireland, and the impressive state house of Farmleigh.
Exploring the 1750 acres of the park, you'll find some gorgeous monuments from across the history of Dublin, and can head to Dublin Zoo for one of the best days out in the city. The zoo is one of the most impressive of its kind in Ireland, housing endangered and rare animals in a relaxing naturalistic environment to keep them safe.
With easy access to the city centre, those heading to the city for Dublin business trips can have a great time without having to worry about the hustle and bustle of the city centre itself. With our corporate programme you can save even more on our budget 3 star accommodation.
Suggested Local Dublin Attractions from Travelodge
As part of our dedication to giving you all the information you need to enjoy your stay as much as possible, we at Travelodge Hotels Ireland have recommended a few of our favourite visitor attractions across the city of Dublin, to give you some ideas on what to do when on a weekend break to Dublin.
Along with major tourist attractions like the Guinness Storehouse, the city has some amazing lesser known attractions. Check out our Dublin Top 10 Attractions page to see more of the best things to do while you stay in the city.
The Chester Beatty Library collects a huge amount of art and documents from across the world. Declared European Museum of the Year in 2002, the library offers visitors a unique chance to have a glimpse into cultures from across East Asia and experience some absolutely unique exhibitions.
For those looking to experience a more modern side of Dublin, the Temple Bar area is famous for its great bars, nightclubs and restaurants. One of the trendiest parts of Dublin city, we really recommend that you head to see some of the sights in Temple Bar if you're planning on a night out in the city.
Dublin has long been known as a major area for the arts, and with attractions suited to every taste from the impressive Dublin Galleries to regular theatrical performances across Dublin Theatres you're sure to see something which appeals to you.
Transport for the Travelodge Phoenix Park Hotel
With its location a few miles out from the city centre, there are a lot of ways to get to our Travelodge Phoenix Park Hotel. Take a train to the Navan Road Parkway station just a few minutes away from our cheap hotel accommodation or drive in via the M50 to reach the hotel.
If you're flying into the city via Dublin Airport you can easily reach our Phoenix Park hotel by taking the hourly number 14 bus service direct from the airport. Book a cheap room in our budget hotel today and save with Travelodge Hotels Ireland.
Transport links near Dublin Phoenix Park Hotel
Heuston Train station - 3.5 miles
View map

Dublin Airport - 4.5 miles
View map

Dun Laoghaire Ferry Port - 18 miles
View map


Places to visit in and around Dublin