Dublin Phoenix Park Hotel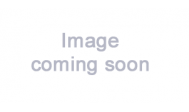 Family Room
Travelodge Dublin Phoenix Park Hotel
Auburn Avenue Roundabout
Navan Road
Dublin 15

Tel: 00 353 1 820 2626
Fax: 00 353 1 820 2151
Important information
If you are experiencing any problem with making your reservation please contact us on 1890 709709 The Travelodge is set in its own attractive grounds in leafy Castleknock with Dublin's famous Phoenix Park only a short walk away. The village is located just inside the city's M50 motorway ring road, bordered to the west by the village of Blanchardstown. This hotel has a restaurant offering breakfast and light meals with a fully stocked bar.
Dublin Phoenix Park Hotel Information
Our Travelodge Phoenix Park Hotel combines comfort with convenience, and is situated in the delightful grounds in leafy Castleknock – just minutes from the iconic Phoenix Park, the internationally renowned Dublin Zoo, and Castleknock village – where you will find a selection of restaurants, bars and shops.

The attractive Castleknock Hotel features all the facilities you'd expect from a Travelodge and budget-friendly prices without any compromise on the quality of your accommodation and comfort.

The hotel is located ideally for those looking for accommodation in Phoenix Park Dublin. Attractions and places of interest include the Guildhall, the National Aquatic Centre Dublin, Guinness Visitors Centre, National Museum and Gallery, Connolly Hospital, Croke Park, Aviva Stadium, St James Hospital and Blanchardstown Shopping Centre.

Dublin City itself is only a short drive, train or bus ride away from hotels near Phoenix Park Dublin and boasts a world-famous range of pubs, bars, clubs eateries, as well as museums, galleries, theatres and other venues that can keep you busy and entertained.

The hotel hosts the Dusk till Dawn restaurant which offers a delicious and reasonably priced selection of meals and snacks, opening from 8am every day. Hotel facilities include 97 generously sized en-suite bedrooms, many of which offer wheelchair access and have disabled facilities. All rooms have flat-screen televisions, and are plentifully supplied with complimentary tea and coffee-making facilities.

Prices at our Phoenix Park Hotel Dublin are quoted per room and all have sufficient space for three adults and a child or two children and two adults. Check-in and check-out times are at 3pm and 12pm respectively. The hotel also offers secure, off-road parking that is monitored by CCTV.

The public bus lines from the hotel to the city centre are 38, 39, 39a and 70 and can be reached by train at the nearby Phoenix Park Station. As with all of our hotels, the hotel provides all you need for an enjoyable stay – be it for business, a city break or a longer holiday with family or friends.
Transport links near Dublin Phoenix Park Hotel
Heuston Train station - 3.5 miles
View map

Dublin Airport - 4.5 miles
View map

Dun Laoghaire Ferry Port - 18 miles
View map


Places to visit in and around Dublin