Limerick Ennis Road Hotel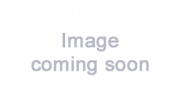 Travelodge Limerick Ennis Road Hotel
Connagh Roundabout
Ennis Road
N18
Limerick

Tel: 00 353 6 1457 000
Fax: 00 353 6 1454 991
Transport links near Limerick Ennis Road Hotel
Important information
If you are experiencing any problem with making your reservation please contact us on

+1890 709709

Overlooking breath taking views of Limerick and Clare Travelodge Limerick is ideally located for easy access to Shannon Airport. Limerick City has various bars, night clubs, restaurants, shopping centres, museums and places of interest. Bunratty Castle and Fold Park is a great day out for all ages and is approximately 8 miles away.
Limerick Ennis Road Hotel Information
Combining comfort with convenience, and located close to Thomond Park Stadium – home to the Munster Rugby Club, our Limerick Ennis Road Hotel is a perfect option for those looking for hotels in Limerick, Ireland. You can reach the stadium within 10-15 minutes by foot and in 5 minutes by car. The hotel features all the facilities you'd expect from a Travelodge, with amenities nearby and attractions that will help to make your stay enjoyable and memorable.

Bunratty Castle and Folk Park is about 2.5 miles away and make popular day-trip destinations for people of all ages. As with all our hotels, the Limerick Ennis Road Hotel provides budget-friendly accommodation without any compromise on quality or comfort.

This Limerick bed and breakfast is only a stone's throw from Limerick's famous landmarks and attractions, like the University of Limerick, The Hunt Museum, and King John's Castle. Lough Gur, Bunratty Folk Park, the idyllic, River Shannon and Shannon Airport are also within easy reach. The city itself has a buzzing nightlife, with bars, clubs and restaurants.

Hotel facilities include generous double, twin and single occupancy room, free parking and Wi-Fi. Each room also has multi-channel televisions if you want to unwind in your room to your favourite TV shows, and rooms are well-stocked with complimentary tea and coffee facilities.

Room rates are affordable, and you can access the internet on an unlimited basis for a set fee. Prices are quoted per room but as always, corporate rates are available. Large groups of people are welcome and Limerick hotel deals may also be on offer.

If you fancy a delicious and reasonably priced meal or snack, the hotel hosts the Eddie Rockets American Style Restaurant which serves breakfast, lunch and dinner from 8am to 11pm daily.

As with all our hotels, Travelodge Limerick will provide all you need for an enjoyable stay; be it for business or pleasure.