Dublin City Centre, Rathmines Hotel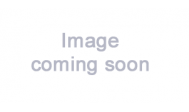 Travelodge
Dublin City Centre, Rathmines Hotel
Tel: 00 353 1 491 1402
Fax: 00 353 1 496 7688
Important information
If you are experiencing any problem with making your reservation please contact us on +1890 709709 This hotel has a breakfast room offering continental breakfast only.
Dublin Rathmines Hotel Information and Details
Best Rates Direct Guaranteed: Travelodge Ireland Hotels guarantee that you will only find the best hotel room rates when booking direct online for the Travelodge Dublin Rathmines Hotel.
Booking Direct Benefits with Travelodge Ireland:
Best Rates Online Direct Guaranteed
Manage your hotel reservations online
12pm noon on the day cancellations*
Prices are quoted per room per night
Dublin Travelodge Rathmines Hotel guide and information
At Travelodge Ireland Hotels, we're committed to making sure that our guests have as comfortable a stay as possible when they book rooms in our budget hotels across Ireland. Through our website we're trying to make your stay better by giving you all the information you need about every city where you can find one of our cheap 3 star hotels as well as guaranteeing you the best rates when you book directly with us.
Our budget Rathmines hotel is just a few kilometres south of Dublin city centre, giving you an ideal place from which to explore the amazing attractions you can find across Dublin without having to worry about the business and noise some central locations experience. We have 5 budget Dublin Hotels across the whole city to make sure that you can save money with us no matter where you want to stay while in Dublin.
Near to our cheap Travelodge Rathmines Hotel you can find some of the city's most important areas for university and business. Along with a number of business parks around Rathmines, our hotel is close to the campus of University College Dublin, the largest university in Ireland. If you're heading to Dublin for a business trip make sure you sign up for our corporate discounts programme to save even more on our comfortable rooms.
There are 54 rooms in our cheap Rathmines hotel to accommodate our guests in a number of ways. With the entire hotel designed to be wheelchair accessible we make sure that all our guests can have a great night's sleep. Our rooms are split into Single, Double, Twin bed and Family rooms so that you can be sure of a room that works for you. With 10 underground parking spaces available at just €6 per night, you don't need to worry about leaving your car in an expensive central parking lot.
Along with our 24 hour check in facilities, hotel vending machines and cheap Wi-Fi rates, each of our budget rooms comes with a flat screen TV, spacious en suite bathroom and free facilities for making tea and coffee.
We make sure that our customers get exactly what they want when they stay in our budget 3 star accommodation: a great night's sleep at an absolutely unbeatable price. Book a room in our cheap Dublin hotel today to save with Travelodge.
Dublin city centre information and history
Our Rathmines hotel is a short distance south of Dublin city centre and is right in the heart of the Rathmines suburb. Settled in the 13th century, Rathmines is one of the larger areas in Dublin city. Originally designed to provide luxury accommodation outside of the city centre while maintaining a close distance to the major areas inside the city itself, Rathmines is now one of the most diverse areas of Dublin and is still a tranquil area. Book a room in our budget Rathmines hotel today to save on a great night's stay in a relaxing part of the city.
Dublin itself has to be one of the world's most impressive cities. With an incredible amount of attractions and things to do across the city, anyone visiting can be sure of a great stay. As Ireland's capital the city sees some incredible events across the year, like the St. Patrick's Day Parade and the Dublin New Year Festival. The 3 Arena just outside of Dublin city centre regularly sees performances from some of the world's biggest artists, so check out our page to see what's on during your stay.
Suggested attractions around Dublin city centre
As part of making your stay as comfortable as possible, we at Travelodge always recommend a few of the best attractions around our cheap Dublin hotels. With so much to do across the whole of Dublin we recommend that you check out our Dublin Top 10 Attractions page to really start planning a great weekend break to Dublin city with the family.
Our Rathmines hotel is close to some of the trendiest areas in the whole of Dublin. If you fancy a little bit of retail therapy, head to the famous Grafton Street to see some of the most unique stores in the whole of Ireland. Famous as the leading area for shops in Dublin city, Grafton Street is just over a mile from the Travelodge Rathmines Hotel.
Temple Bar is probably the trendiest area in Dublin making it perfect for anyone looking to spend an afternoon in the city. From high-class restaurants to small-scale art galleries and great places for nights out, Temple Bar has it all. You can check out regular music performances across the area, or head to the incredible Temple Bar Tradfest if you're visiting near the end of January to see performances from incredible international artists. Just over 2 miles from the hotel, you can easily check out the best that the area has to offer.
If you are planning on seeing some exciting modern attractions, we can definitely recommend the Guinness Storehouse. Built in the original site where Guinness was originally made, the storehouse takes visitors through the amazing history of Ireland's most famous export in a truly unique way. Head through the storehouse for a complimentary pint in the city's highest bar.
Transport to the Travelodge Rathmines Hotel
Just south of Dublin city centre, you won't have any problem getting from our budget Rathmines hotel to any other part of Dublin. A shuttle bus between the city centre and Dublin Airport is ideal for anyone flying in: once you reach the centre just take the LUAS Green Line to Ranelagh station, less than a kilometre from our cheap hotel accommodation.
Alternatively, you can reach our Rathmines hotel by bus with the Rathmines Town Centre bus stop right next to our hotel, or travel in from Dublin Connolly train station. Those driving in might prefer Rathmines for its ease of parking compared to more central areas, particularly with our cheap underground parking facilities.
No matter how you're heading to Dublin city, when you get here you can be sure of a great time when you stay with Travelodge Hotels Ireland. Book now to get the best rates guaranteed direct through our website.
Transport links near Dublin City Centre, Rathmines Hotel
Dublin Airport - 12 miles
View map


Places to visit in and around Dublin