Dublin City Centre, Rathmines Hotel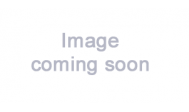 Travelodge Dublin City Centre, Rathmines Hotel
Rathmines Road
Dublin 6

Tel: 00 353 1 491 1402
Fax: 00 353 1 496 7688
Important information
If you are experiencing any problem with making your reservation please contact us on +1890 709709 This hotel has a breakfast room offering continental breakfast only.
Dublin City South Rathmines Hotel Information
As the capital of Ireland, Dublin offers a strong sense of heritage and charm. A rewarding city break destination, with the right accommodation your trip to Dublin is sure to make the right impression – and hotels in Rathmines are a great place to start looking.

Our Dublin Rathmines Hotel offers fantastic value for hotels in Dublin city centre, situated in the quieter Rathmines region. This gives you the right balance of peace and quiet in the midst of the active city life.

The hotel has various luxury comforts and services, including onsite Wi-Fi access, to give you your own private space to make yourself at home. With twin and double rooms available, the hotel is also ideal for families and groups as well as solo travellers.

Set in the heart of the city, you're free to come and go as you please. Grafton Street is one of the main shopping destinations in the city, providing various opportunities and prospects for a fun day out, and our Dublin city centre hotel in Rathmines puts it all within easy reach.

Likewise, there are great attractions and events to see right on your doorstep. The Guinness Storehouse always proves popular, offering an insightful and fun look into one of the world's leading beers. Croke Park offers something more unique through the ancient Gaelic sport of hurling.

If you're looking for a bed and breakfast in Dublin city centre, our Dublin Rathmines Hotel is the perfect spot. Giving you close access to Dublin's popular nightlife, which includes Temple Bar, an area of the city famous for its traditional medieval, cobblestone layout and quaint Irish pubs. This is only a short walk away from our Rathmines hotel, so you can sample the traditional Irish charm and culture firsthand.
Transport links near Dublin City Centre, Rathmines Hotel
Dublin Airport - 12 miles
View map


Places to visit in and around Dublin