Dublin Airport Hotels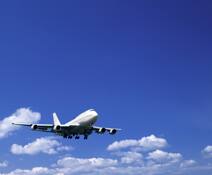 If you're looking for hotels near Dublin airport then our two fantastic options are sure to offer you everything you could possibly need. Whether you're travelling for business or pleasure we appreciate that you'll want somewhere comfortable to stay with easy access to key city centre locations - and that's what both our fantastic Dublin airport hotels provide.
No matter what direction you're heading, we have the perfect place for you to stay. Our Dublin Airport North 'Swords' hotel is located just 2 miles outside of Dublin with Swords Castle, Malahide Castle and Dublin Castle all within an easily commutable distance for those interested in immersing themselves in this city's iconic history.
The hotel is just 1 mile from Dublin airport, and with 24 hour opening you don't have to worry about what time your plane lands. Early check-in and late checkout options are even available online so that you can tailor your accommodation to your schedule.
Alternatively, our Dublin Airport South Hotel is another great option for weary travellers. Dublin City Centre and Dublin Zoo are conveniently located within 2 miles of the hotel while other key attractions such as Morton Stadium, the Helix Theatre and Croke Park are also easy to reach. With Wi-Fi access available throughout the hotel, this means that whether its business or pleasure which draws you to the Emerald Isle's capital, our hotels will have everything you need to make your stay comfortable.
Travelodges in your search
You must have JavaScript enabled in order to view this map
Dublin Airport Hotels with Parking
We appreciate that your journey doesn't end on the runway and for those with vehicles our Dublin Airport hotels provide great parking facilities for the use of guests. Our Dublin Airport North 'Swords' provides a total of 130 car parking spaces which are available free of charge. Our Dublin Airport South hotel also provides free airport parking for guests through an on-site car park.
All spaces at both hotels are assigned on a first-come, first-served basis.
Things to do in Dublin
Whether it's history, nature, sport or entertainment which takes your fancy, there are plenty of great attractions to be found in Dublin. Both of our Dublin Airport hotels are located within 2 miles of the city centre; so you'll have access to all the sites you want to visit during your stay.
Our Dublin Airport North 'Swords' is perfect for those with an interest in history, with three key castles all within a commutable distance. Trinity College, the home of the famous Book of Kells, is also a nearby attraction of this fantastic hotel - located just 8 miles away.
Those looking for hotels near Dublin which offer great access to modern attractions will certainly enjoy our fantastic hotels which put you in close proximity to fantastic sites such as the Guinness Visitors Centre. Varied shopping facilities are also available in the town centre whilst other attractive places of interest include the National Museum & Gallery and St. Patrick's Cathedral.
Our Dublin Airport Hotels can put you within easy access of all these fantastic attractions and more whilst providing convenient access to the nearby airport.